People often tell me that contacting a Missouri personal injury lawyer after an accident can be intimidating.  Many people either don't want to look like they lack knowledge and need help, or they don't want to appear to be trying to sue just for the money. Neither reason should prohibit an injured person from contacting an accident attorney and I'll cover why that is so in this two part series.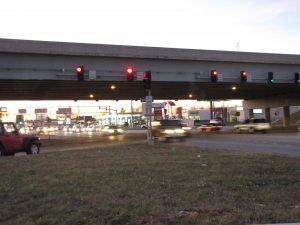 A Car Accident is Not a Do-It-Yourself Project
 Calling an attorney to represent you after an accident is like calling in a licensed electrician to do major wiring in your house.  Sure, you can swap out a light fixture, but adding wiring to a new wing of your house is completely different. You not only want it done so it works, but beyond that, you also you want it to be safe.
Similarly, a lawyer can handle all the issues after your car accident so that things are not just taken care of, but that you are also safe.  By safe I mean, you have all of your medical expenses covered, including any that may occur in the future related to your current injuries; you recover all expenses related to damage to your car or other property; you recoup any lost wages; and you are compensated for your pain and suffering.  Just as you don't want the electrical wiring to cause a fire down the road, after a car accident you want to be sure there are no surprise expenses in the future.  A Missouri personal injury lawyer can work with the insurance company and ensure all details are covered and can ensure your rights are protected.
Get More Respect with a Lawyer
 Using a Missouri car accident attorney immediately makes the insurance company realize they can't take advantage of you. Without a lawyer, the insurance company will twist your words and use something innocent that you said to justify a reduction in the compensation offered (link: See what not to say to your insurance company); will bully you into taking a lower offer; or will just wear you down by being unresponsive and unwilling to negotiate.  Conversely, with a car accident lawyer investigating the accident, using expert witnesses, controlling the flow of information, submitting proper medical reports, negotiating from a position of knowledge and strength, and using the legal system as leverage, the insurance company has less power and control.  This can result in better compensation for you and nothing being overlooked or missed.
Use Your Energy to Get Well
 Sure, you could deal with the insurance company yourself, but it can get complicated and time consuming and as mentioned, you won't get as good of a deal.  Instead of worrying about all the details and getter frustrated with the insurance company, use your energy to get well, get back to work and get back to your family.  Let a lawyer chase down the necessary documents and information about the accident and your injuries and argue with the insurance company while you get your life back.
If you or someone you love have been injured in a Missouri traffic accident or bike accident and the accident was not your fault, you may have a right to recover compensation for injury including pain and suffering, property damage, lost wages due to missed work and your medical bills. Victims of personal injury and the surviving family of wrongful death victims often have a difficult time choosing an attorney. Many personal injury firms handle a large volume of cases, treating clients as just one of many at The Krebs Law Firm L.L.C., we take a personal approach with our clients.  Many people may be worried that they do not have the money to pay for a Missouri personal injury lawyer when they were injured by a speeding driver but we only handle accident cases on a contingent fee basis. In other words, there is no fee unless we are successful in getting you the benefits that you deserve. If you would like to speak to Jason Krebs and his staff simply call (417) 883-5886 for your free case evaluation today.