Whether you are just starting the Social Security Disability claims process or have been denied the Disability assistance you need in Missouri or Arkansas, a Social Security Disability attorney from the Krebs Law Firm can help with your SSD petition and appeal. Why a disability attorney may help your claim? The  Social Security Disability system seems purposely designed to frustrate applicants and discourage anyone from continuing with the claims process. Don't let the complex requirements and lengthy process prevent you from filing or continuing with your claim.  Get help from a lawyer and improve your chances of getting the Social Security Disability you deserve.
How An Attorney Can Help Your Disability Claim
Your initial Social Security Disability application involves presenting a lot of information related to your medical conditions, physical limitations and impact to your lifestyle, as well as, your work history and education. A lawyer experienced in completing SSD applications knows the best way to present this information and can focus on gathering all the important medical details. What information is required to file for Social Security Disability?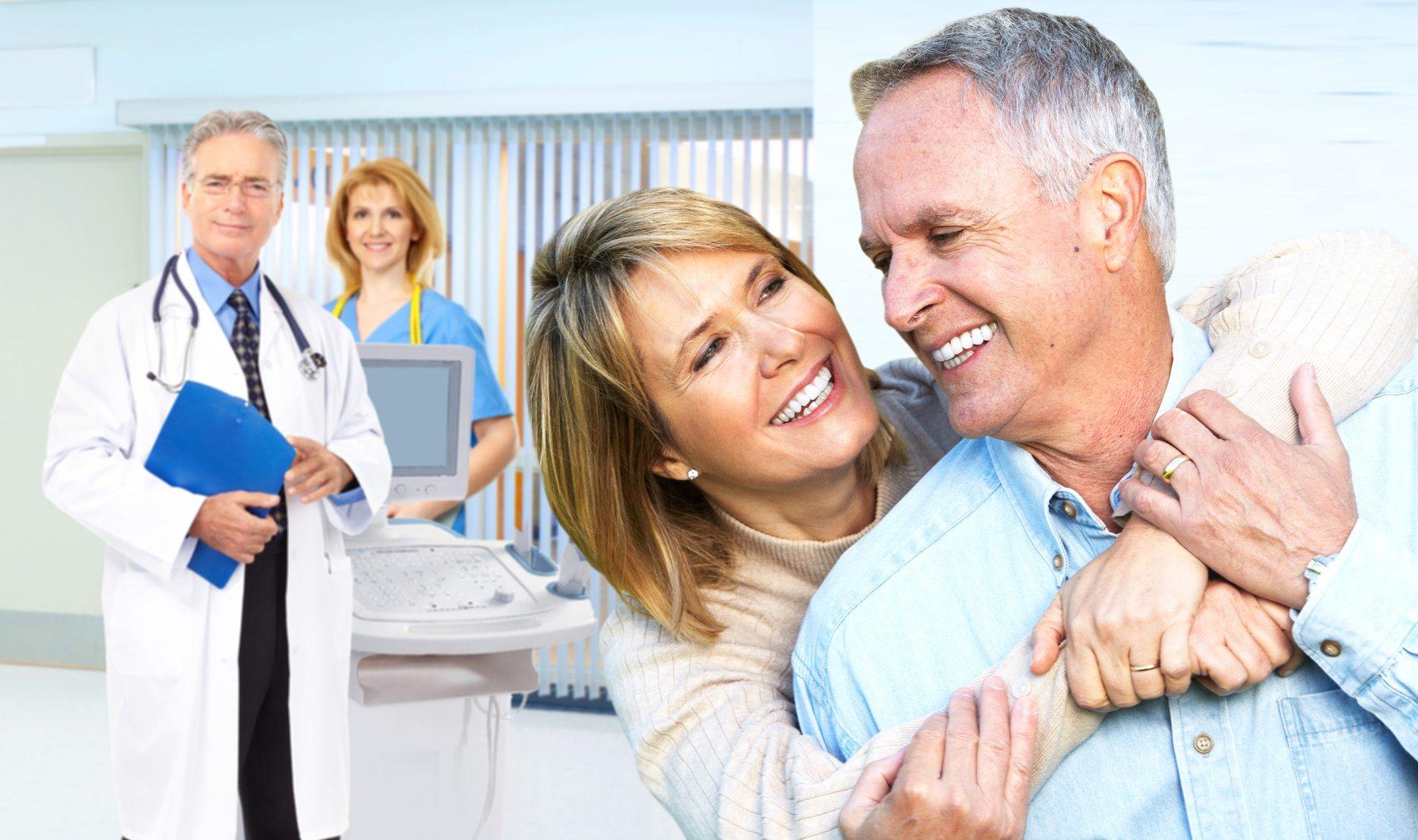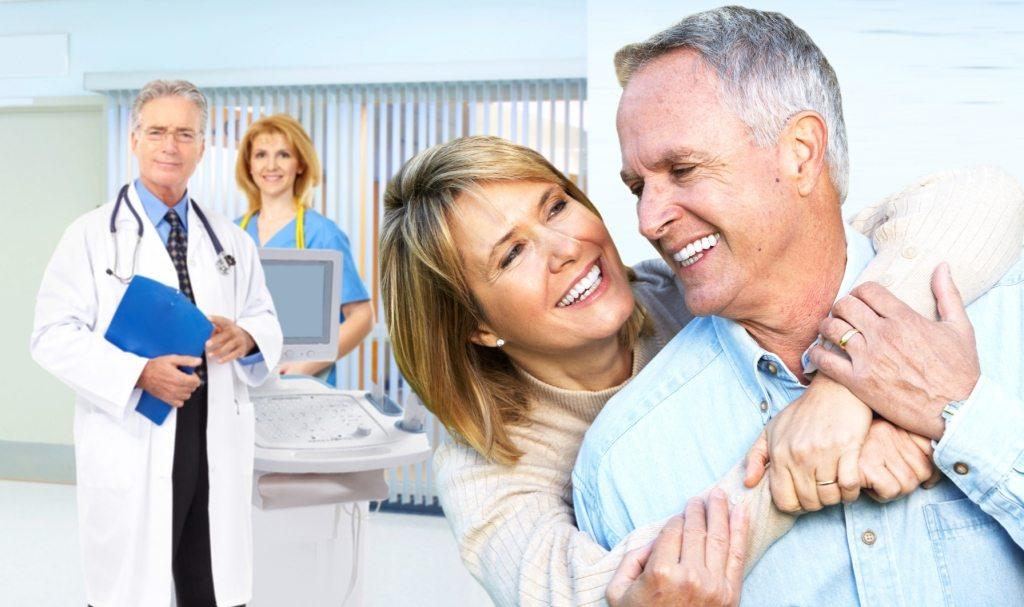 If your Social Security Disability claim is denied after the application, you are not alone and should not be discouraged. There is an option in Missouri to appeal the decision and receive a hearing in front of a judge at the Social Security Office; however, you have just 60 days to file an appeal so don't waste time. As with the initial application, the volume of data and level of detail that is required is best complied and completed by an experience disability lawyer. If you did not have an attorney file your initial application, you can still hire a Social Security Disability lawyer to handle your appeal.
In Arkansas, there is another step before the appeal process called "Reconsideration." You should apply for reconsideration as soon as you receive your denial in that state.
That's why I created a service I'm calling My 5 Point "Accept No Limits" Consultation – it has a real retail value of $299, but because I want to help as many people as I can get the answers they need during times of extreme hardship and difficulty, I'm making a limited number of these available at absolutely no charge. All you need to do is call my office at (417) 883-5886 or Toll Free 1800 345-0535 reserve your spot.
Here are the different elements of what you'll experience during this in-depth consultation:
A Real, Live Face-to-Face Meeting. We'll meet face-to-face to discuss the specific details of your disability . You won't be filling out a web-based data entry form, sending an email, sitting on hold waiting for a real human to answer – you and I will sit down in a room and talk things through. We'll get to know each other the old-fashioned way – where we can share and learn from each other.
A Comprehensive Situational Assessment. I'll let you tell your story in your own words – you talk, I listen.
A Preliminary Documentation Review. I'll conduct a preliminary review of any supporting documentation you have that's relevant to the situation.
An Honest and Open Q&A Session. I'll answer any questions that you may have. I'll be open, honest, and do everything I can to answer your questions to the best of my ability.
Your Customized "Next Steps to Fairness" Proposal. Finally, after going over your situation, I'll lay out in clear, easy-to-understand language, what I see as the strengths and weaknesses of your claim. In addition, you'll walk away with specific suggestions on what I see as your best course of action moving forward.
GUARANTEE: While I can't guarantee ultimate results, I will guarantee our conversation will provide clear, actionable information that you can use to move forward with confidence knowing you've received timely and prudent advice.
Your disability lawyer will determine which disability programs are applicable to your circumstances.
– Social Security Disability Insurance (SSD or SSDI) – Monetary benefits available to those unable to work due to injury or illness.
– Supplemental Security Income (SSI) – Available if you do not qualify for Social Security Disability, or if you qualify, will result in only a small benefit.
– More about the difference between SSDI and SSI disability programs.
---
More helpful legal information related to Social Security Disability:
If you would like more information about the Social Security disability application process or the appeals process, please request one of my FREE ebook reports.
(Don't worry I won't sell or give your email to anyone)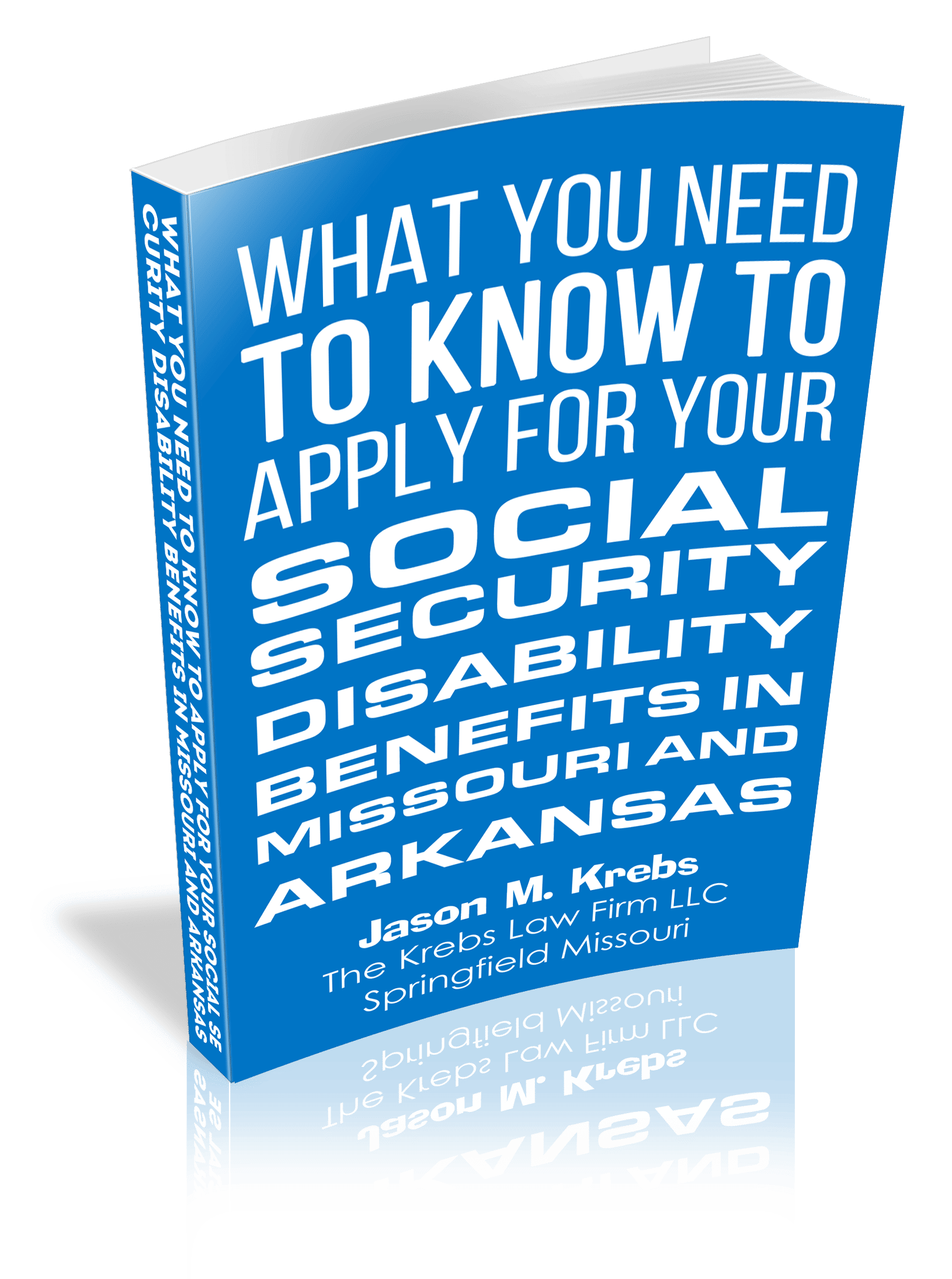 "I loved your ebook report and wanted to tell you so." – Renee L.
I'm Thinking of Applying for disability. Get My Free Report Today of What You Need to Know to Apply for Your Social Security Disability Benefits in Missouri and Arkansas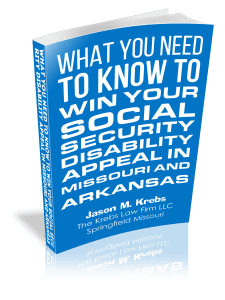 I need to Appeal my Denial! Get My Free copy Today of What You Need to Know to Win your Social Security Disability Appeal in Missouri and Arkansas
Jason Krebs was personally asked to take on clients from an attorney appointed as a Social Security Disability Judge. Call for a free initial consultation about your disability case.
---
Free Initial Consultation with a Social Security Disability Attorney
Day, Evening, Weekend and Hospital Appointments Available
Call today (417) 883-5886
---