If you have been injured in an accident or from some dangerous situation that required medical attention, you should seriously consider hiring a personal injury attorney to represent you and your interests in order to secure the best possible outcome. Being injured and in pain is bad enough and having a personal injury attorney will help you focus on getting well while the attorney can focus on the paperwork and obtaining monetary compensation for you. You shouldn't have to worry about the insurance companies calling and pressuring you to sign something you don't understand when an attorney can easily do this for you. Your health and the ability to pay for medical bills is very important and other expenses like car repair or lost wages can really take a toll on you financially. The best car accident attorney will deal with all insurance companies involved, including your own and ensure they don't try and take advantage of you or pay you less than you deserve. A fair settlement can only be secured when the other side respects you and knows you are represented by a capable personal injury attorney.

FREE INITIAL CONSULTATION AND CONTINGENCY FEE
At the first appointment with a personal injury attorney at the Krebs Law Firm, the initial consultation for a personal injury case is free and there is no obligation to hire us. We will discuss your injuries and circumstances of the accident and collect the general information regarding your personal injury case. If we feel we can represent you given the nature of your accident or injury, there are no conflicts of interests with our other clients, and you are willing to proceed, we will enter into a legal representation contract between you and our law office. This means we can immediately begin our investigation into your case by contacting witnesses, obtaining accident reports and reviewing photographs and medical records. With your authorization of us as your personal injury attorneys, we can also obtain your medical records and contact doctors. Remember that we will work on a contingency fee basis, which means we get paid for our legal services only if there is a monetary recovery of funds for you. Please note that you, as the client, may still responsible for certain expenses or costs associated with your personal injury case regardless of the outcome. Such costs, if any, will be clearly identified to you by your attorney. Read more about why The Krebs Law Firm is the best choice to help with your personal injury case.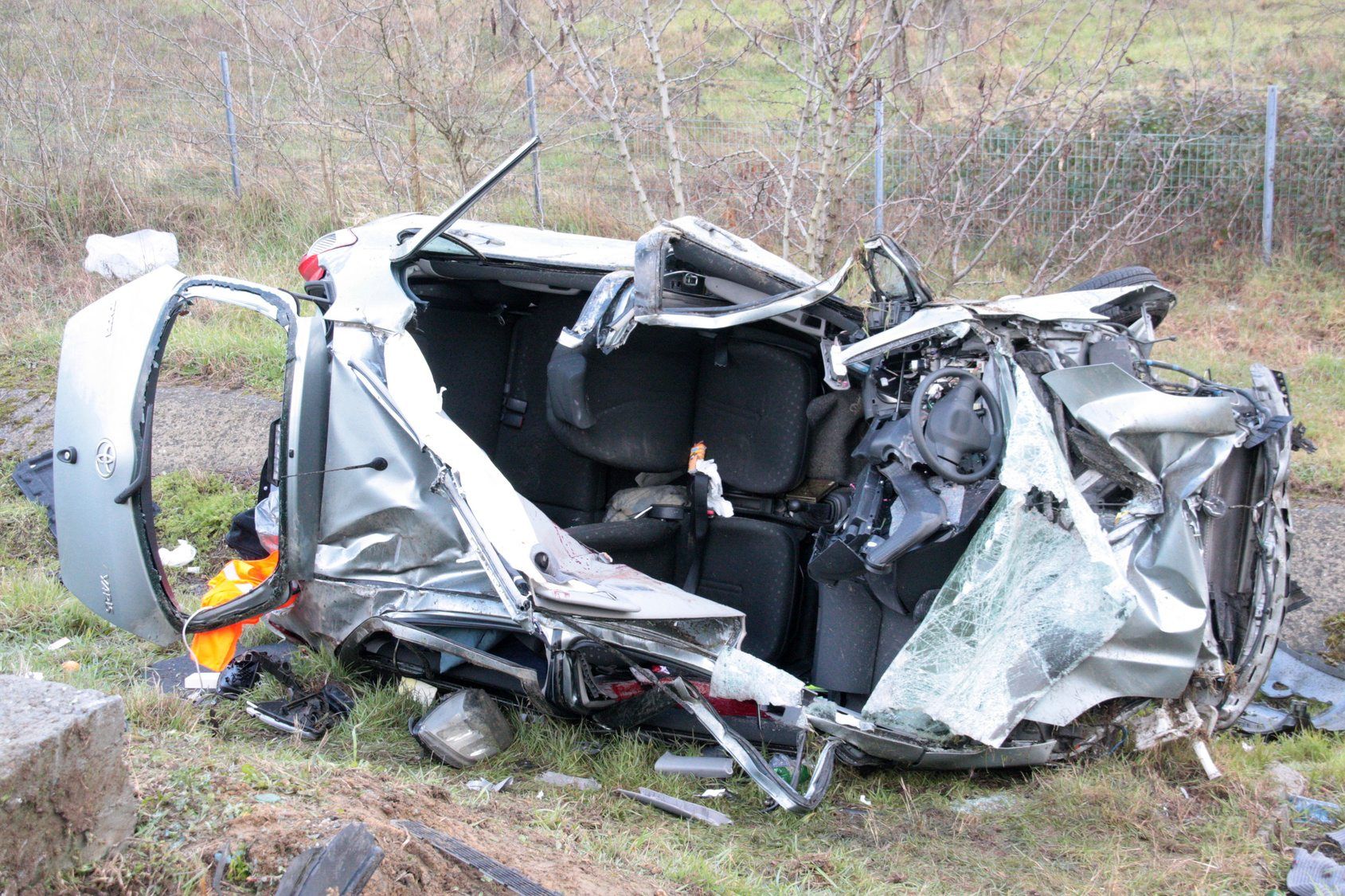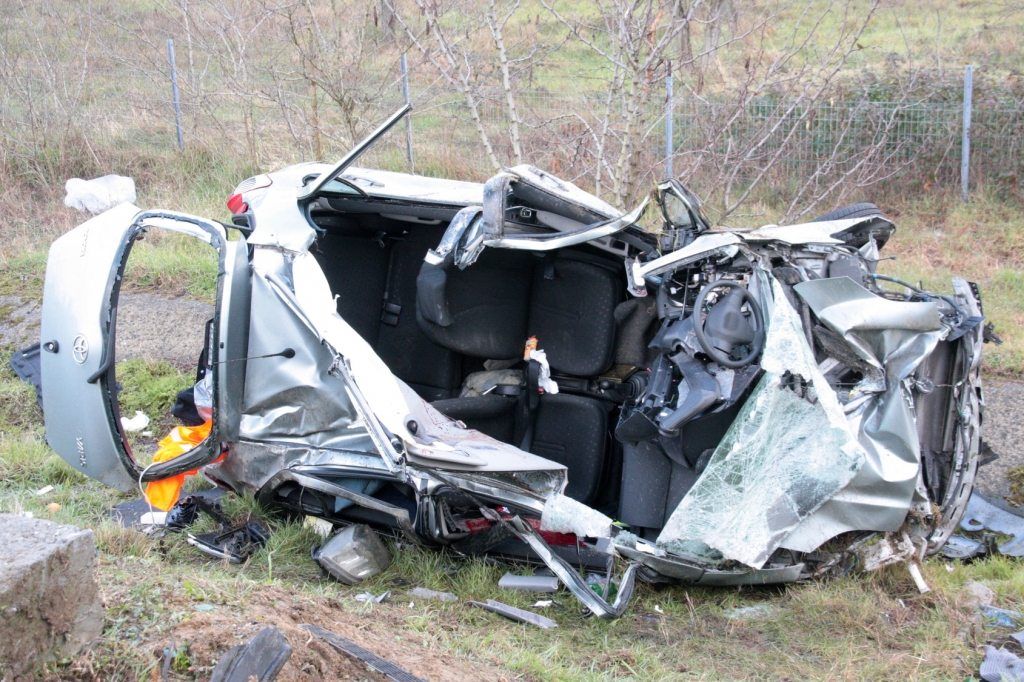 WE WORK. YOU GET WELL.
Once hired as your personal injury attorney, we will immediately notify the person who was responsible for the accident and your injury and/or their insurance company that you have retained us as your attorneys. Requests will also be sent to all of the doctors and hospitals involved in your care for your medical records and medical billing records. All communication with any insurance companies or adjusters should go through your attorney and you can then focus 100% of your energy on restoring your health and getting back to work and to your normal life. We will proceed with investigating your accident and what led to your injuries and building a case in order to obtain some compensation for you. Additionally your attorney will keep you updated on any developments and involved in any major decisions needed as your injury case progresses.

BUT…THINGS DON'T ALWAYS MOVE QUICKLY
Please be aware that it may take some time to actually collect any money for you for your injuries. Your attorney will be do everything possible to move the case forward, but each injury case has different circumstances and some essential elements of a case are dependent upon the responses from doctors, witnesses, insurance companies and others. Additionally, until your doctors have given your attorney reports stating exactly what your medical condition is and what they expect it to be in the future, your attorney cannot make your injury claim The doctors are wanting to know exactly what is wrong with you and know that you are recovering so they do not need to be concerned about other unknown injuries or illnesses. This is called reaching "maximum medical improvements". Naturally, for a serious injury, this could take a while and many times the doctors will be very slow in determining this in order to be sure they are not mistaken.
If a personal injury attorney tries to settle your case before your medical condition is stabilized, you could potentially lose money that you might be entitled to if a condition did not show up until after your case was settled. See more at "How long will it take to resolve my personal injury claim?".

Get a FREE copy of my book to learn more about protecting your rights BEFORE you speak to an insurance adjuster.
Here's just a taste of what you'll discover when you open the pages of this book:
How to properly handle inquiries from the insurance company… it's sad, but being a "nice guy" and answering "a few simple questions" can cost you dearly!
Keys to determining just how much your case is worth – the many different factors that can literally mean thousands, if not tens, even hundreds, of thousands of dollars.
8 ways to make sure any lawyer you choose to represent you can make the most effective arguments on your behalf.
DANGERS of Facebook, Twitter, Pinterest – the key mistakes you do NOT want to make on Social Media immediately after your accident and while your case is being settled.
What to do if the insurance company offers to pay your medical bills… do NOT just jump at the chance, it could well be a big WARNING sign going off!
6 common mistakes you do NOT want to make that could negatively affect your case in a big way.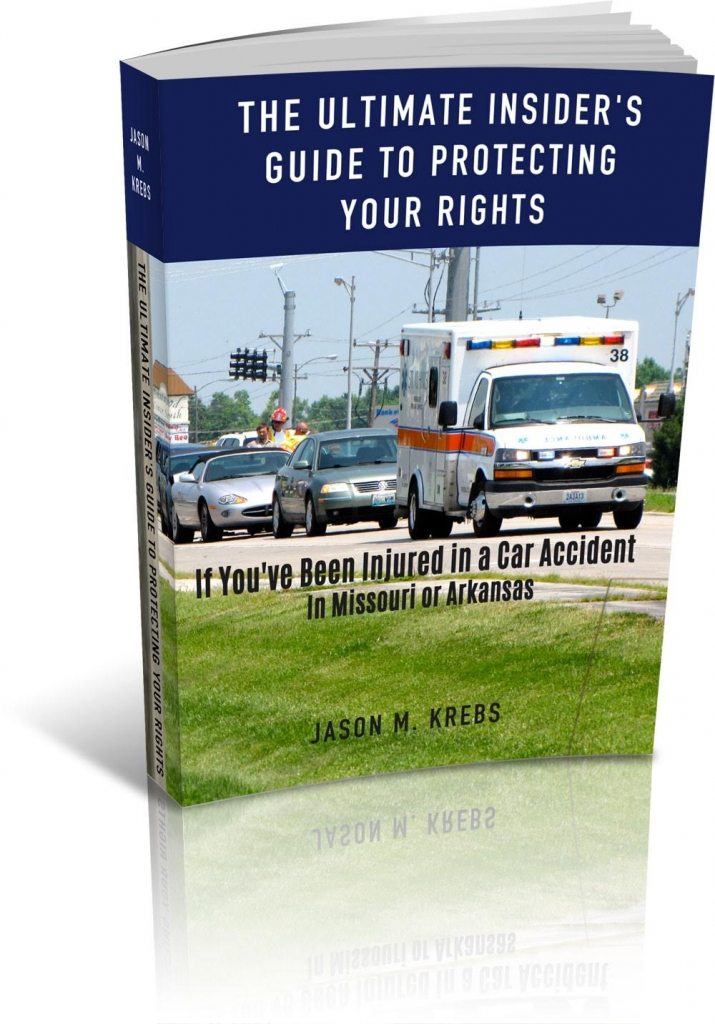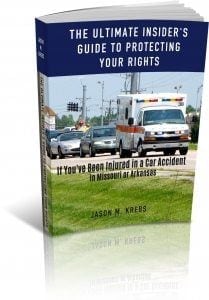 Click Here to Get Your FREE Book
---
More helpful legal information if you have been injured:
---
Free Initial Consultation with a Personal Injury Attorney
Day, Evening, Weekend and Hospital Appointments Available
Call today (417) 883-5886
---