Missouri's workers compensation process can be frustrating for the injured worker. It's a frustrating process sometimes for all parties involved.   In Missouri, the employer very often controls much of the workers' compensation process. The employer will pick your doctor. It is important to remember that your employer, or more correctly their insurance company, have a vested interest in stopping your treatment as soon as possible.
If you have been injured on the job be sure that you do the following for the best outcome of your Missouri Worker's Compensation claim.

1 – Report Your Injury as Soon as Possible
Notify your employer in writing of your injury within 30 days recording all details regarding the date, time and location along with the nature of the injury.
Failure to report your injury within 30 days can jeopardize your chance for benefits, so do not delay or wait until the last minute.
If your boss or HR department ignores your complaints, you should send a letter via certified mail stating the date you were injured and immediately call a Springfield Missouri Workers' Compensation lawyer.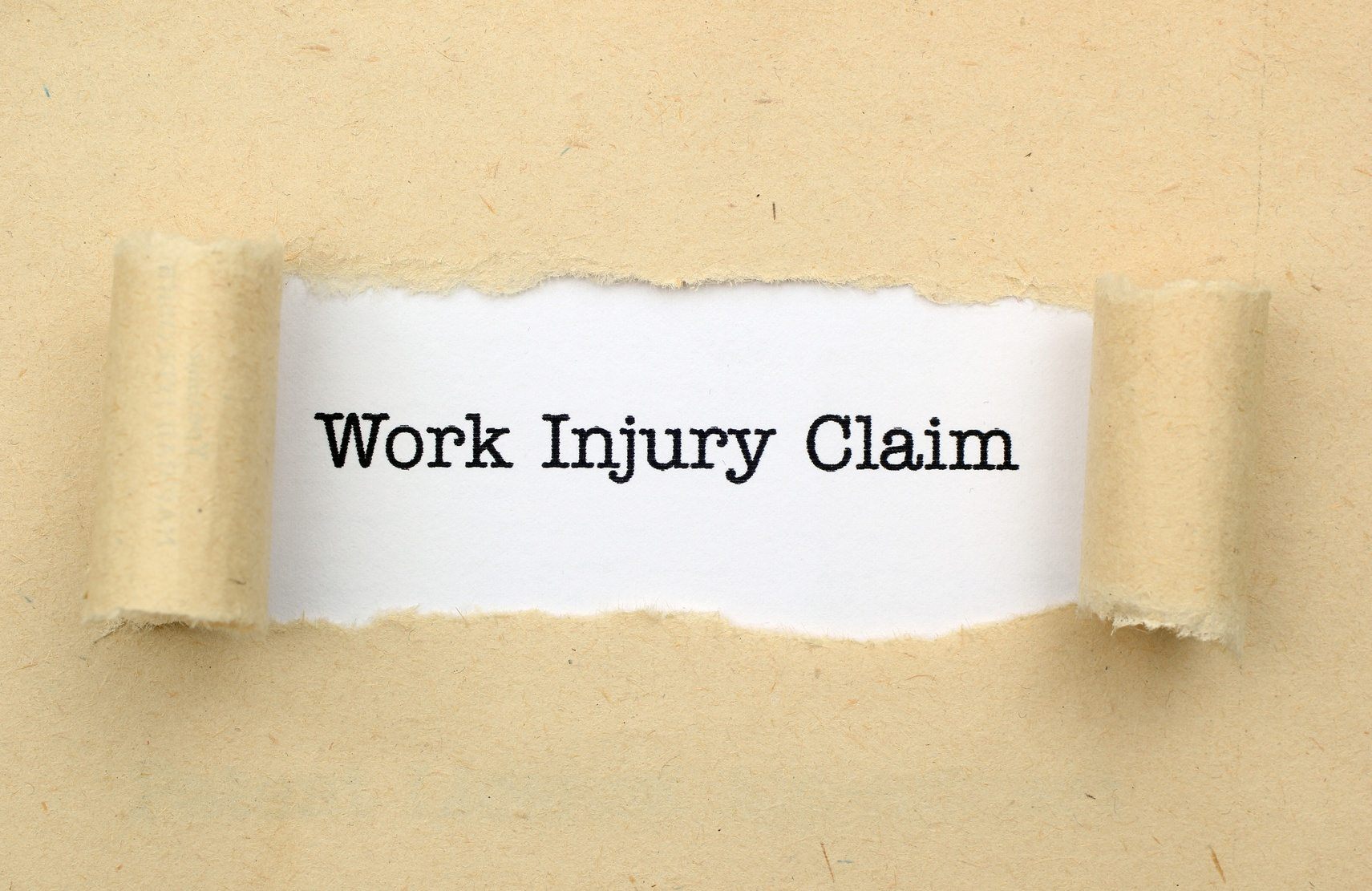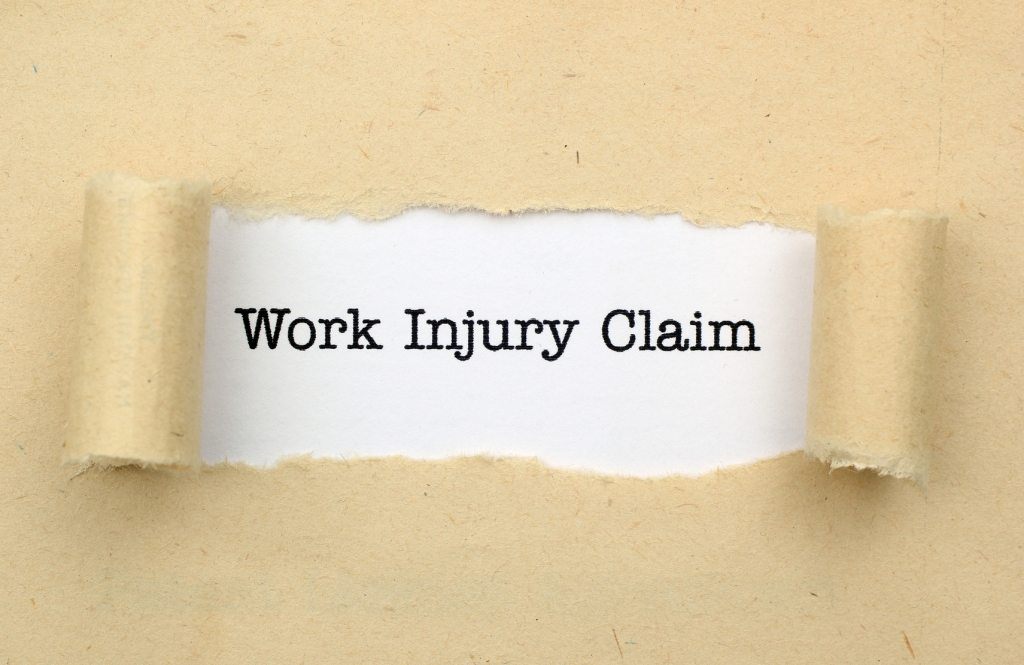 2 – Get Medical Care
As with all injury cases, be sure you go to the doctor and follow the recommended treatment.
Your employer will pay for the medical care; however, your employer chooses the doctor.
3 – File a Claim for Compensation
 Your employer may feel you should no longer need medical care or do not need long term disability. If you disagree, you need to file a claim for compensation.  Call The Krebs Law Firm to handle your workman's comp claim.
 It is important to remember is most cases you have as short as 2 years to file your case. You should do so as soon as possible and hire a Springfield Missouri work comp lawyer to help you. In general, an injured worker should file a claim within two years of the date of injury or within two years of the last benefit paid by the Employer/Insurer.  This time limit is referred to as a Statute of Limitations. If your claim is not filed within the statute of limitations your claim is barred.   This means you can no longer pursue your rights as provided under Missouri work comp law. You should also be aware that a Claim is not a Report of Injury. Your employer is required to file a Report of Injury, but you must file your case with the Division of Workers' Compensation before the Statute of Limitations expires.

4 – Explore your Legal Options
Will your injuries keep you from working for at least a year?  If so, you may also have a Social Security Disability claim.  The Krebs Law Firm can assist with your filing.
Have you had a prior work comp injury?  If you had a prior work injury, you may be entitled to benefits under the Missouri Second Injury Fund. If so, you should contact The Krebs Law Firm LLC as soon as possible.
That's why I created a service I'm calling My 5 Point "Accept No Limits" Consultation – it has a real retail value of $299, but because I want to help as many people as I can get the answers they need during times of extreme hardship and difficulty, I'm making a limited number of these available at absolutely no charge. All you need to do is call my office at (417) 883-5886 or Toll Free 1800 345-0535 reserve your spot.
Here are the different elements of what you'll experience during this in-depth consultation:
A Real, Live Face-to-Face Meeting. We'll meet face-to-face to discuss the specific details of your accident and what happened. You won't be filling out a web-based data entry form, sending an email, sitting on hold waiting for a real human to answer – you and I will sit down in a room and talk things through. We'll get to know each other the old-fashioned way – where we can share and learn from each other.
A Comprehensive Situational Assessment. I'll let you tell your story in your own words – you talk, I listen. As appropriate, I'll ask questions to help you recall ALL the details – to make sure we both end up with an identical picture of exactly what happened that put you in this situation.
A Preliminary Documentation Review. I'll conduct a preliminary review of any supporting documentation you have that's relevant to the accident and situation.
An Honest and Open Q&A Session. I'll answer any questions that you may have. I'll be open, honest, and do everything I can to answer your questions to the best of my ability.
Your Customized "Next Steps to Fairness" Proposal. Finally, after going over your situation, I'll lay out in clear, easy-to-understand language, what I see as the strengths and weaknesses of your case. In addition, you'll walk away with specific suggestions on what I see as your best course of action moving forward.
GUARANTEE: While I can't guarantee ultimate results, I will guarantee our conversation will provide clear, actionable information that you can use to move forward with confidence knowing you've received timely and prudent advice.
As a Work Injury Lawyer, Jason Krebs can help you with both and will explore all legal options to get you compensation for medical expenses and lost wages.
5 – Get this Free ebook
If you would like more information about the Missouri Work Comp process, please request my FREE ebook report Understanding Your Missouri Workers Compensation Case.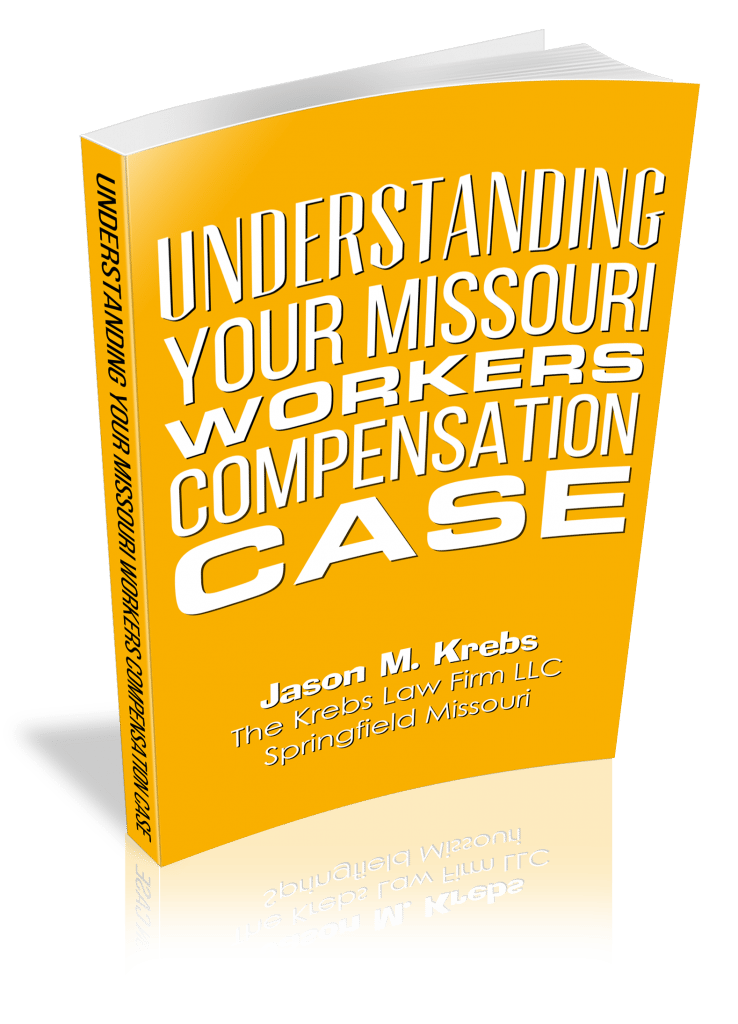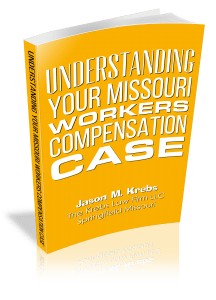 Click Here to To Get Your FREE eBook
(Don't worry I won't sell or give your email to anyone)
---
More helpful legal information related to Workers' Compensation:
---
Free Initial Consultation with a Worker's Compensation Attorney
Day, Evening, Weekend and Hospital Appointments Available
Call today (417) 883-5886
---