For the best outcome of your Missouri Social Security Disability claim, keep the below Disability Claim Tips For Missouri and Arkansas Disability Claims in mind.
1 – Don't wait. Make your application for disability as soon as you are aware you will be disabled for at least a year due to illness or injury. You do not have to wait a year to apply. Be sure and list all the problems you face completing your daily activities. This should include any physical or mental problems, any mobility issues, and any medication side effects.
2 – Plan on filing an appeal. Most initial applications are denied. Do not be discouraged, it does not mean your claim is not winnable just because you have to appeal.
3 – Act fast. You have only 60 days to appeal the decision if your initial application is turned down. (In Arkansas and Oklahoma you must apply for a reconsideration within 60 days and if the reconsideration is denied as most are, you must then file an appeal.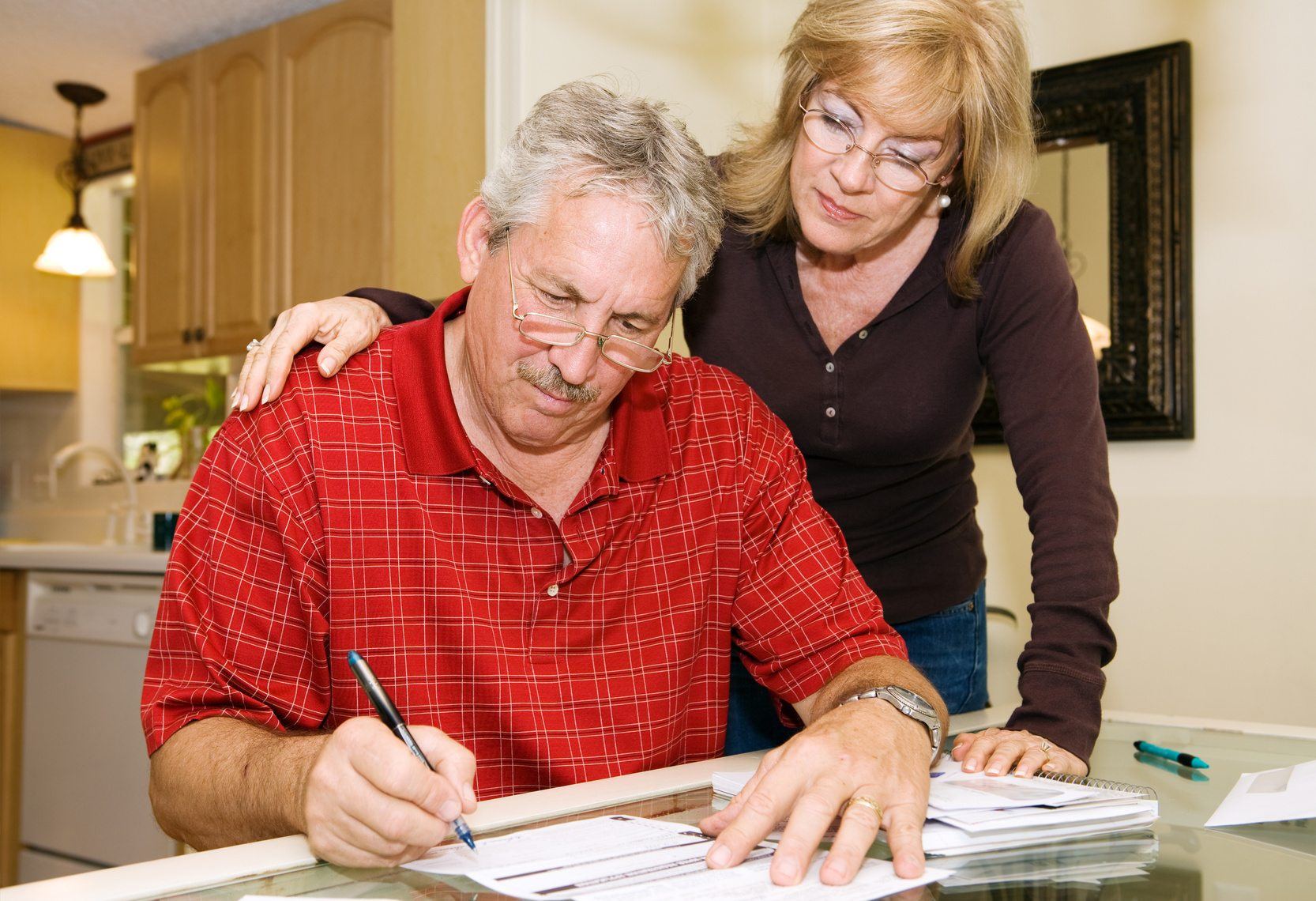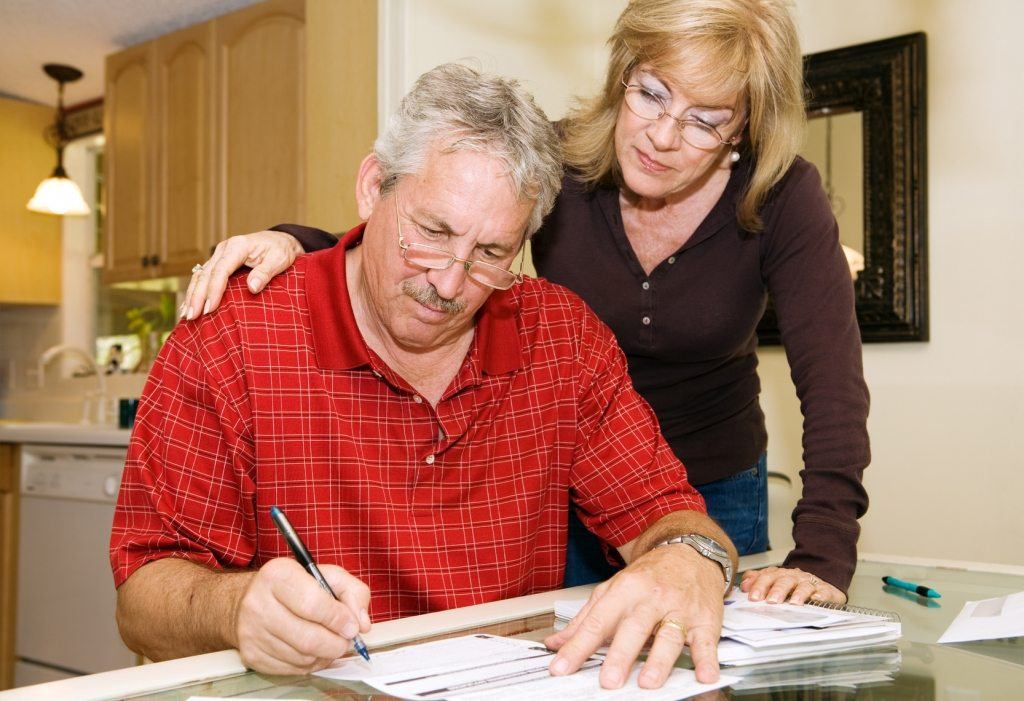 4 – Contact an experienced Missouri SSI Law Firm like The Krebs Law Firm immediately if you need to file an appeal. An attorney will properly present your case, prepare you for what to expect at the hearing, handle all the government paperwork, and give you the best chance to win your disability claim. The Springfield Missouri Disability lawyer Jason M. Krebs of The Krebs Law Firm LLC offers a FREE consultation to assess your claim and no charge to you unless we win your case.
5 – Continue to seek medical care while you are waiting for a decision. Do not skip your doctor appointments.
6 – Be patient. Every office has a different wait time.  The average wait time to a hearing in front of the Administrative Law Judge for a Springfield Social Security appeal is over 11 months.  Camdenton and Lake of the Ozarks cases wait around 14 months (Columbia Mo ODAR)   For Harrison Arkansas (Fort Smith ODAR) the wait is about 8 months (However the additional time for the extra appeal level of Reconsideration is not counted here, so it may likely be a considerably longer wait from your initial denial). Source: Social Security Hearing Office Average Processing Time Rankings
---
More helpful legal information related to Social Security Disability:
Jason Krebs was personally asked to take on clients from an attorney appointed as a Social Security Disability Judge. Call for a free initial consultation about your disability case.
That's why I created a service I'm calling My 5 Point "Accept No Limits" Consultation – it has a real retail value of $299, but because I want to help as many people as I can get the answers they need during times of extreme hardship and difficulty, I'm making a limited number of these available at absolutely no charge. All you need to do is call my office at (417) 883-5886 or Toll Free 1800 345-0535 reserve your spot.
Here are the different elements of what you'll experience during this in-depth consultation:
A Real, Live Face-to-Face Meeting. We'll meet face-to-face to discuss the specific details of your disability . You won't be filling out a web-based data entry form, sending an email, sitting on hold waiting for a real human to answer – you and I will sit down in a room and talk things through. We'll get to know each other the old-fashioned way – where we can share and learn from each other.
A Comprehensive Situational Assessment. I'll let you tell your story in your own words – you talk, I listen.
A Preliminary Documentation Review. I'll conduct a preliminary review of any supporting documentation you have that's relevant to the situation.
An Honest and Open Q&A Session. I'll answer any questions that you may have. I'll be open, honest, and do everything I can to answer your questions to the best of my ability.
Your Customized "Next Steps to Fairness" Proposal. Finally, after going over your situation, I'll lay out in clear, easy-to-understand language, what I see as the strengths and weaknesses of your claim. In addition, you'll walk away with specific suggestions on what I see as your best course of action moving forward.
GUARANTEE: While I can't guarantee ultimate results, I will guarantee our conversation will provide clear, actionable information that you can use to move forward with confidence knowing you've received timely and prudent advice.
If you would like more information about the Social Security disability application process or the appeals process, please request one of my FREE ebook reports.
I know many of these tips sound like common sense but you would be surprised at how these little tips can go a long way towards helping you improve your chances of winning your Missouri Social Security disability case.
For more tips get my FREE ebook today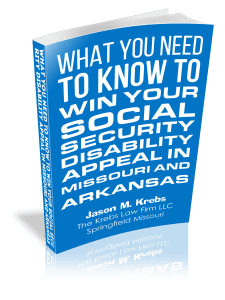 I need to Appeal my Denial! Get My Free copy Today of What You Need to Know to Win your Social Security Disability Appeal in Missouri and Arkansas
The Krebs Law Firm LLC offers a free case evaluation if you have questions about your Social Security disability claim. Many people may be worried that they do not have the money to pay for a Missouri disability lawyer or Northwest Arkansas Social Security disability lawyer, but we only handle Social Security cases on a contingent fee basis. In other words, there is no fee unless we are successful in getting you the benefits that you deserve. If you would like to speak to Jason Krebs and his staff simply call (417) 883-5886 for your free case evaluation or to discuss your appeal today! Do not delay as you only have 60 days to ask for a reconsideration if you live in Arkansas or Oklahoma and 60 days to ask for an appeal in Missouri. (Don't worry I won't sell or give your email to anyone)
---
Free Initial Consultation with a Social Security Disability Attorney Day, Evening, Weekend and Hospital Appointments Available Call today (417) 883-5886