The winding Missouri roads are a destination for many motorcycle riders.  Unfortunately the very things that make Missouri such an appealing place to ride a motorcycle also create more danger. On a motorcycle you are never as visible to other cars and the era of the distracted driver makes this even more of an issue.  When a Missouri motorcycle accident does happen have a greater risk serious or catastrophic injuries that can change your quality of life forever.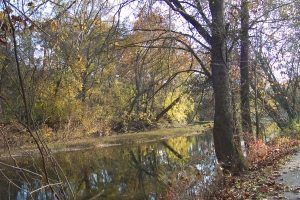 If you are the victim in a negligent driver you may be asking what to do after a Missouri motorcycle accident to maximize the recovery from the at fault driver.  Here are a few things to do:
 Call the police, briefly exchange contact information of the driver and any witnesses. Getting the police on scene as quickly as possible is important. They will document what happened, which will be crucial to your insurance claim.       
You need the contact information for the person who hit you and any witnesses who saw what happened during the crash.
Do not get into an argument with the driver. Just wait for the police.  Also count on anything you say to the driver regarding your injuries being told to his or her insurance company.
Use your camera phone to document the scene.  Get the pictures printed and put them in a safe place.  Technology fails and phones get lost or stolen.   You cannot take too many pictures.
Save your damages parts, helmet and clothing etc as is (don't wash or repair them).
Seek medical care. Post accident adrenaline may reduce the pain you feel initially.  After a Missouri motorcycle crash you may be hurt and need medical attention and not realize it initially. Do not wait to go to the doctor. Waiting for treatment can cause additional injury and the at fault driver's insurance company adjuster to question your damages. 
Follow your doctors orders on future appointments and physical therapy. Nothing says to an insurance adjuster "don't pay" more than not going to prescribed medical treatment or no showing doctor appointments.      
Call a Missouri motorcycle accident attorney. The sooner the better.        
Speak only with your attorney. Once you have legal representation, it is important to only speak to your attorney about anything related to the accident. Stay off Facebook and Google+ etc
If you or someone you love have been injured in a Missouri motorcycle accident with a motor vehicle and the accident was not your fault, you may have a right to recover compensation for injury including pain and suffering, property damage, lost wages due to missed work and your medical bills. Victims of personal injury and the surviving family of wrongful death victims often have a difficult time choosing an attorney. Many personal injury firms handle a large volume of cases, treating clients as just one of many at The Krebs Law Firm L.L.C., we take a personal approach with our clients.  Many people may be worried that they do not have the money to pay for a personal injury attorney when they were injured by a bike accident but we only handle accident cases on a contingent fee basis. In other words, there is no fee unless we are successful in getting you the benefits that you deserve. If you would like to speak to Jason Krebs and his staff simply call (417) 883-5886 for your free case evaluation today.