If you have been the victim in a Missouri car accident or other motor vehicle accident, including a semi truck, bicycle or motorcycle accident, there are some quick tips for Missouri accident victims that you can do to help your personal injury lawyer with your case:
1. Seek medical attention as soon as possible.
2. Get as many photographs of the accident scene and vehicles or objects involved in the accident as you can. If you fell, get pictures of what you believe made you fall. YOU CAN NOT TAKE TOO MANY PHOTOS. Make sure you have them "developed" or printed and safely stored on disk/cd/flash drive etc. Do not leave them solely on your computer. Now is not the time to save costs.
3. Keep all medical records and bills that you receive.
4. Keep a running list of all health care providers see.
5. Immediately make a police report in case of any motor vehicle, motorcycle or bicycle accident. Get a copy of the police report. Make sure it is accurate.
6. Keep a careful list of witnesses' names and contact information. Get the name of the manager of the premises for any premises or slip and fall injury.
7. Keep a list of all expenses or costs including lost wages you believe attributable to the accident.
Save your prescription drug bottles and any casts, hardware, pins, canes, braces you can keep. Save all damaged personal property like clothing, eyeglasses, bicycles. Don't wash or repair the damaged items. Save everything damaged in the accident
Don't speak to anyone without the advice of an attorney.
Get a copy of my FREE book before you speak to anyone.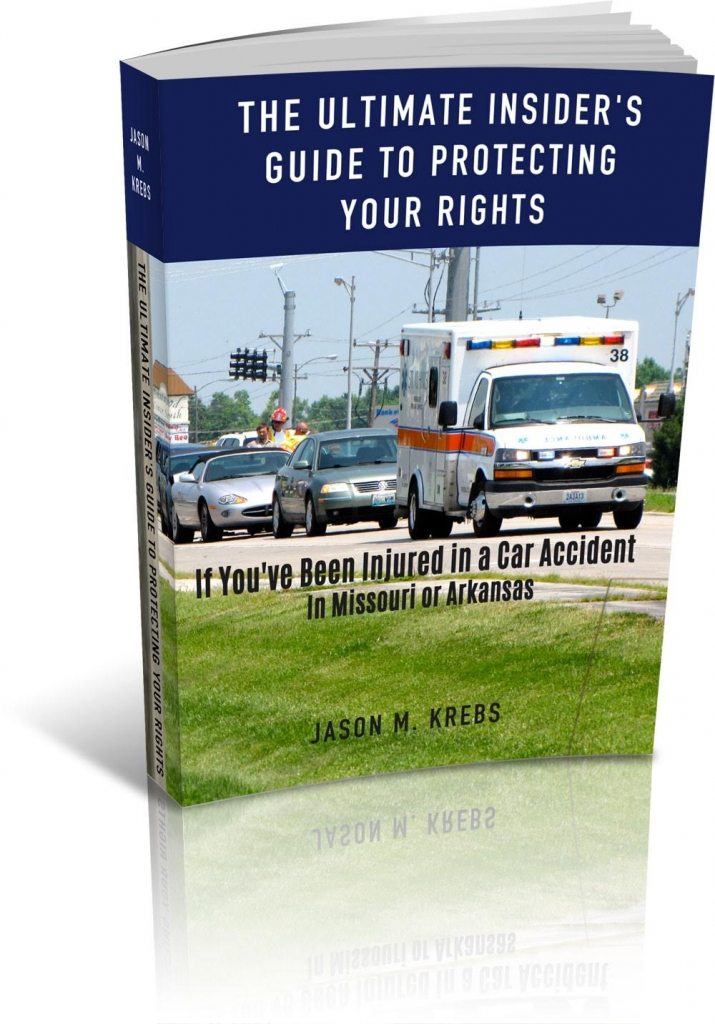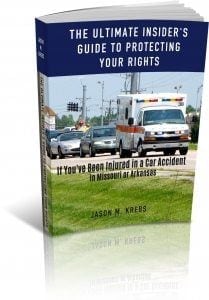 Click Here to Get Your FREE Book
The Krebs Law Firm LLC offers a free case evaluation if you have questions about your car, bus, truck or bike accident. Many people may be worried that they do not have the money to pay for a personal injury attorney, but we only handle accident cases on a contingent fee basis. In other words, there is no fee unless we are successful in getting you the benefits that you deserve. If you would like to speak to Jason Krebs and his staff simply call (417) 883-5886 for your free case evaluation today.