What are the busiest intersections in Springfield Missouri
(Number of vehicles passing through per day)
1. Glenstone Avenue and Sunshine Street – 64,434
2. National Avenue and Sunshine Street – 63,501
3. Battlefield Road and Campbell Avenue – 62,011
4. Campbell Avenue and Sunshine Street – 60,579
5. Battlefield Road and National Avenue – 60,517
6. Kansas Expressway and Sunshine Street – 58,623
7. Battlefield Road and Kansas Expressway – 58,464
8. Chestnut Expressway and Glenstone Avenue – 58,073
9. Battlefield Road and Glenstone Avenue – 57,048
10. Chestnut Expressway and Kansas Expressway – 54,510
If you or someone you love have been injured in a Springfield Missouri car accident with and the accident was not your fault, you may have a right to recover compensation for injury including pain and suffering, property damage, lost wages due to missed work and your medical bills. Victims of personal injury and the surviving family of wrongful death victims often have a difficult time choosing an attorney. Many personal injury firms handle a large volume of cases, treating clients as just one of many at The Krebs Law Firm L.L.C., I take a personal approach with our clients.
Many people may be worried that they do not have the money to pay for a personal injury attorney when they were injured but we only handle accident cases on a contingent fee basis. In other words, there is no fee unless we are successful in getting you the compensation that you deserve. If you would like to speak to me or my staff simply call (417) 883-5886 for your free case evaluation today.
Get your copy of my free book before you sign anything or speak with an adjuster.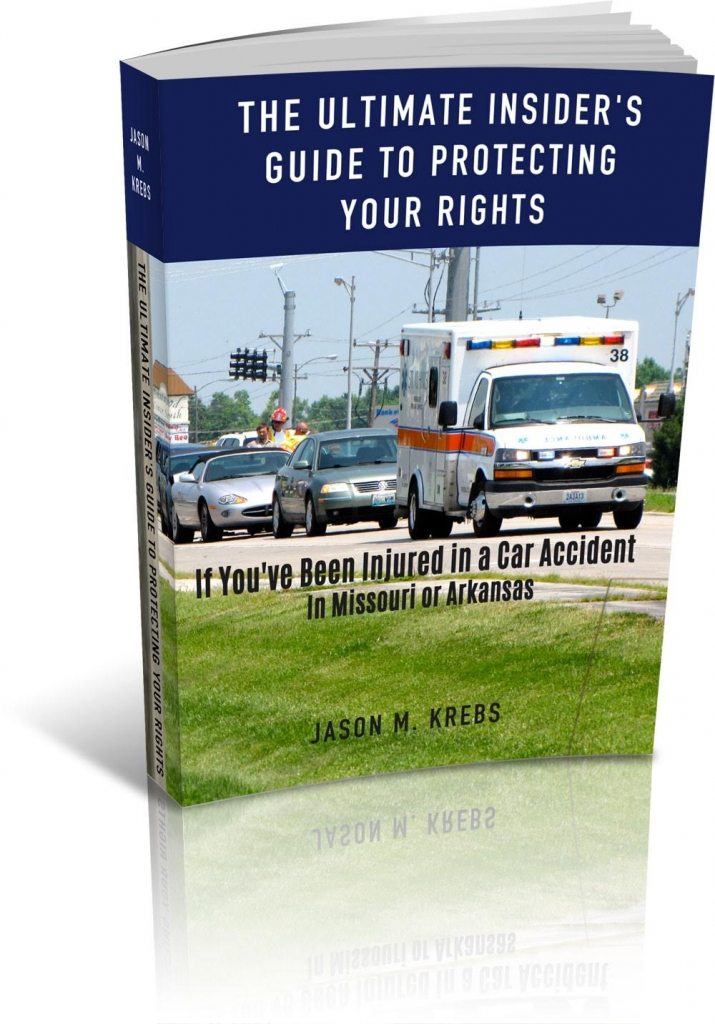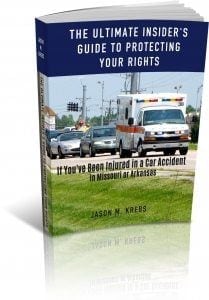 Click Here to Get Your FREE Book
Also, if you are wondering if location is an issue, I personally handle injury cases throughout all of Missouri.