A common concern for people looking to appeal the denial of social security benefits  is to determine "is a big Social Security disability firm right for me and my Missouri case?
Bigger has to be better right?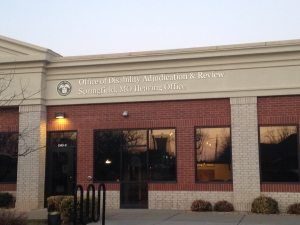 Answer these questions
1) Is the firm I'm thinking of hiring even located in the Midwest, let alone Missouri?
2) Does the firm I'm thinking of using actually use attorneys or non attorney advocates?
3) Did I meet the attorney whose name is on the door and who  is in the ads?
4)  Am I going to be a client or a number at their office? Can they handle thousands of cases at once?   What kind of attention am I going to get there?
There are many fine attorneys at work at the mega disability firms and for some clients they will work just fine.   If you are over the age of 50 these questions are even more vital for you.
I cannot promise that you will win your case and unlike some attorneys and advocates I will not tell you that I can avoid a hearing for you.  I will certainly try to avoid a hearing if it all possible, however I will not tell you that to get your business.   I can promise you that prior to your hearing you will meet with me personally to prepare for what could be one the most important days of your life, your disability hearing. As I've said before, I feel bad for big firm clients who meet their lawyers or advocates as they are walking into the hearing room. Unfortunately I see this all the time and I don't think it will get any better as lawyers retire and firms merge.
I believe these prehearing meetings   only prepare the client these meetings also help me learn even more about the client that I can and have used to successfully win their case. I've spoken to some big firm attorneys who got a stack of client files the morning of the hearing  and were told to go do their best. I guess that's how you handle thousands of Social Security disability files.
If you are in Springfield Missouri, the Lake of the Ozarks/Osage Beach Missouri area, Southwest Missouri or Northern Arkansas and you want the personal attention that you and your family deserve please give me a call  at 417-883-5886 today.