If you and another driver are involved in a car accident, you would expect them to stick around so insurance information can be exchanged and things can be sorted out to everyone's satisfaction.
But unfortunately, that's not always the case. Some drivers flee the scene. Why? They may be uninsured or unlicensed. They could be on the run from police or under the influence of drugs or alcohol and don't want to get caught.
Regardless of the reason, there may come a time when you're in a car accident through no fault of your own and find yourself alone. Wondering how, or even if, you're going to be able to get compensation for your injuries. Don't despair. You have options.
It can be beneficial to have a plan of action in mind ahead of time, such that if you're ever involved in a car accident, you'll be ready to react immediately.
When the car accident initially occurs, you don't know for certain what the other driver involved will do. So quickly try to gather as much information as possible. Get a photo of their license plate. Ask them for their driver's license number and contact information.
Even if they do flee the scene, you'll hopefully have enough details for the police to potentially track them down.
While you may be rattled after the car crash, you'll want to retain as much information as possible regarding what took place, especially if the other driver isn't around to share their side of the story.
Don't give up if the fleeing driver is unable to be located. Most insurance policies offer some sort of coverage for hit and run accidents.
Some offer collision protection so that you can be compensated for car repairs regardless of whether the other party fled the scene. Uninsured motorist coverage can help when you have no liability insurance available.
Your insurance company might provide medical coverage or injury protection, but it's up to you to reach out to them as soon as possible to determine exactly what type of coverage you have.
Not only do you have to worry about drivers fleeing the scene, but many times insurance companies are hesitant to pay out. Especially when the guilty party's insurance company isn't around to cover the damages.
Your insurance company may not try very hard to determine whether or not you have injury coverage that can help you, leaving you in the lurch.
If you're deserving of injury compensation, you don't want the ones who could help you putting forth a halfhearted effort. You need a Missouri car accident lawyer in your corner to put pressure on the insurance companies and fight alongside you. Call on the Krebs Law Firm for a free consultation.
The Krebs Law Firm has a lot of experience with auto accidents, so if you're ever involved in a vehicle accident through no fault of your own and you want a knowledgeable Missouri car accident lawyer on your side to make sure you're treated fairly by the insurance company, give our office a call at (417) 883-5886 or toll free at (800) 345-0535.
Get Help To Fight For Your Rights
If you're ever involved in a serious car crash, you'll want to know what your legal options for compensation are regardless of whether the other driver flees the scene. Don't hesitate to reach out to get the compensation you are entitled to.
An experienced Missouri car accident lawyer can fight for your rights. Call the Krebs Law Firm at (417) 883-5886 or toll free at (800) 345-0535 for a free consultation.
If you want more information about what you should do after a Missouri car accident and learn more about common missteps (and how to avoid them) order your copy of our free book.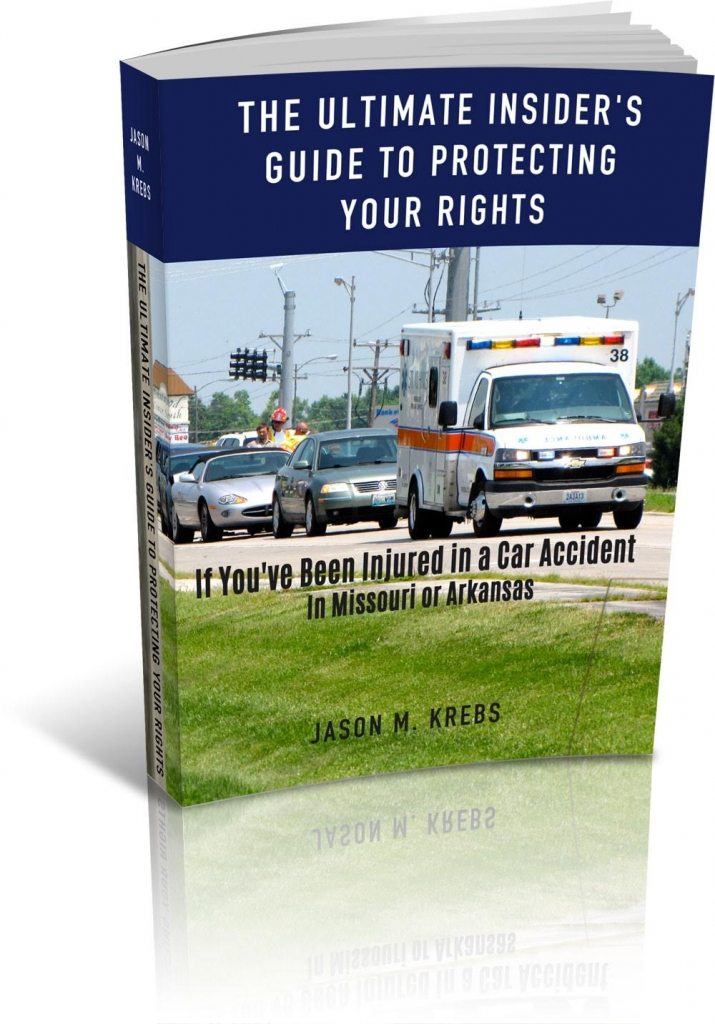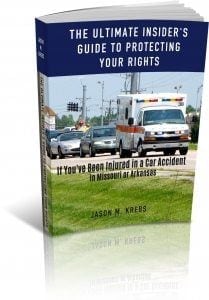 Click Here to Get Your FREE Book
The situations where a victim would benefit from legal representation for a Missouri car crash far outnumber situations in which having an attorney isn't necessary. We are here to provide you with the assistance you need after a car, truck or motorcycle crash. When you are ready to take the next steps, contact us at (417) 883-5886 for a free, no-obligation consultation.