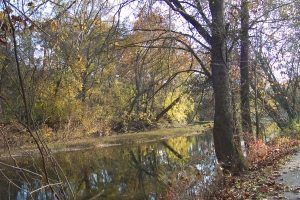 National Safe Boating Week: May 16-22, 2015 Lake of the Ozarks boating accident attorney
BUI is just as deadly as drinking and driving!
Did you know:
A boat operator is likely to become impaired more quickly than a driver, drink for drink?
Under Missouri law the penalties for BUI can include large fines, revocation of operator privileges and serious jail terms?
The use of alcohol is involved in about a third of all recreational boating fatalities?
Every boater needs to understand the risks of boating under the influence of alcohol or drugs (BUI).
It is illegal to operate a boat while under the influence of alcohol or drugs in Missouri.  The Missouri Water Patrol/Highway Patrol also enforces Missouri law that prohibits BUI. This law pertains to ALL boats (from canoes and rowboats to large boats).
Dangers of BUI
Alcohol affects judgment, vision, balance and coordination. These impairments increase the likelihood of accidents afloat – for both passengers and boat operators. U.S. Coast Guard data shows that in boating deaths involving alcohol use, over half the victims capsized their boats and/or fell overboard.
Alcohol is even more hazardous on the water than on land. The marine environment – motion, vibration, engine noise, sun, wind and spray – accelerates a drinker's impairment. These stressors cause fatigue that makes a boat operator's coordination, judgment and reaction time decline even faster when using alcohol.
Alcohol can also be more dangerous to boaters because boat operators are often less experienced and less confident on the water than on the highway. Recreational boaters don't have the benefit of experiencing daily boat operation. In fact, boaters average only 110 hours on the water per year.
Boat traffic on Lake of the Ozarks and boating is extremely popular in the Lake of the Ozarks region. People from all over Missouri and the Midwest come to this region to enjoy the fishing on the various rivers and the Lake of the Ozarks.
If you or a loved one has been injured by a careless boat operator it is important to contact a lawyer early to help preserve evidence.
Jason Krebs represents individuals who have been injured in boating accidents in the Lake of the Ozarks region and represents injured people in Osage Beach, Warsaw, Sunrise Beach, Lowry, Lake Ozark Camdenton, Gravois Mills, Sunrise Beach, Laurie, Versailles, Eldon, Hurricane Deck, Climax Springs, Stover and other towns throughout the region.
Call a Lake of the Ozarks boating accident attorney today to learn how we can help. 417 883-5886