Hello, this is Springfield, Missouri car accident attorney Jason Krebs. Today's video, we thought we would answer the question that comes up during this time of year, when there's ice on the road sometimes. Do I have to make a police report after a Missouri car accident? Now, there are certain instances under Missouri state law which you are required to make a police report. That is an accident needs to have happened less than a year ago, where the other driver was uninsured. It is mandatory to file a police report. Likewise, it is mandatory to file a police report if there was an injury or a death, obviously. Or if there was property damage in excess of $500.
Now, if there wasn't or you're not sure if there was an injury, you are free to make a police report, and if you think you might be hurt, you obviously should make a police report as quick as possible. If you are involved in an accident, it's important to exchange information. Use your camera phone if you have one. You can't take too many pictures. You should take a picture of the other persons insurance card. Sometimes it's important to take a picture of them. Make sure it's the person that says that they are.
We do offer a free book you can get from our website. If you were involved in a semi-truck accident, you can get a copy of our semi-truck book.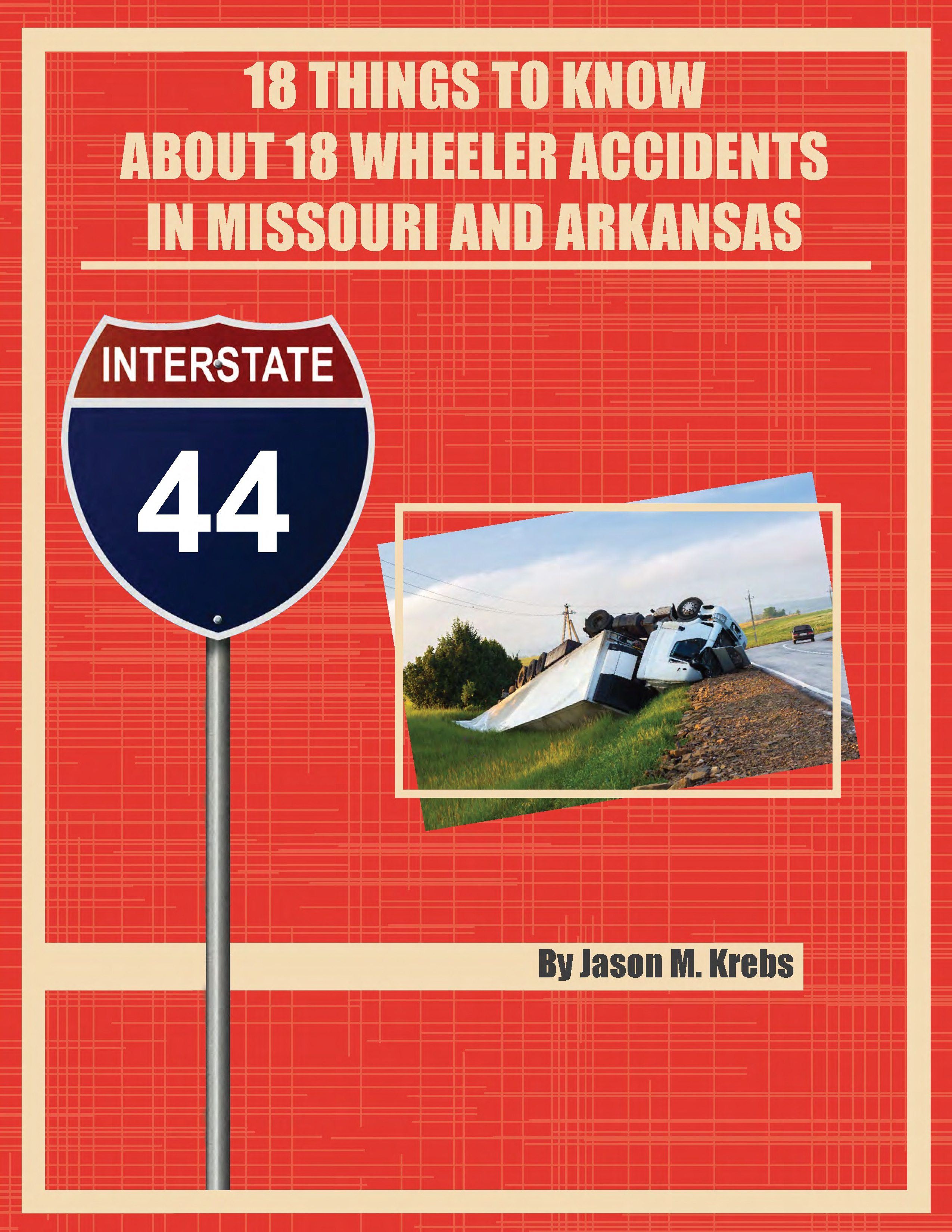 It's important to act immediately. If you need to access, if you think you're hurt, you should get medical treatment as soon as possible, because without medical treatment, your case is just not going to have much value. You're not going to be able to get compensated for the injuries that you may be entitled to. It's important to take action quickly.
Give us a call, 1800-345-0535 or 417-883-5886 or you can get copies of these books on our website, Krebslawoffice.com. We'll be happy to mail those out to you. Thanks for watching and best of luck.