Why your Missouri car accident may not be worth as much as you think. I look at numerous accident claims a year. In many cases I tell the caller to go and try to settle the case themselves, because hiring an attorney isn't going to help them much. Sometimes I tell people there claim has no value.  This upsets some people but facts are facts.  Just recently I told an individual whose spouse was claimed to be in a "terrible wreck" but had not been to a doctor for anything immediately following the accident or any other time that the case wasn't worth the lottery ticket size settlement this person was looking for, in fact it probably wasn't worth anything other than the value of the minor property damage.    Based on dealing with insurance companies and reviewing jury verdicts over the last few years in Missouri here are the factors for a low settlement for your personal injury case:
No or low visible property damage to the vehicles. If you are pointing to pictures of  scratches on your bumper you aren't going to get a big settlement
No immediate medical care.
You sought care only from a chiropractor. Chiropractors can be great but insurance company adjusters and many Southwest Missouri juries don't value their care and, if you get prolonged care they'll even be suspicious that the chiropractor hurt you more.  At some point it is likely that you will need to see an MD or DO doctor.
A gap in treatment. Its doesn't matter WHY you didn't get any treatment for two months in a row, the adjuster will seize on this as you were "cured" and a jury won't likely give you money for treatment after the "gap."
You have a history of chiropractic care BEFORE the accident. There is nothing that an insurance adjuster likes to see more than prior to the accident treatment.  You know have a "preexisting condition" in their eyes.  Tell the jury that you were getting "adjustments" for "minor aches" and they may think you have a low pain tolerance and were "hurt already".
Get my Free book before you speak with anyone from the other drivers insurance company.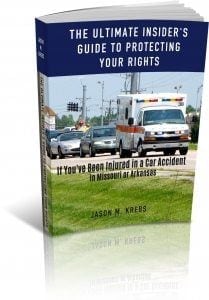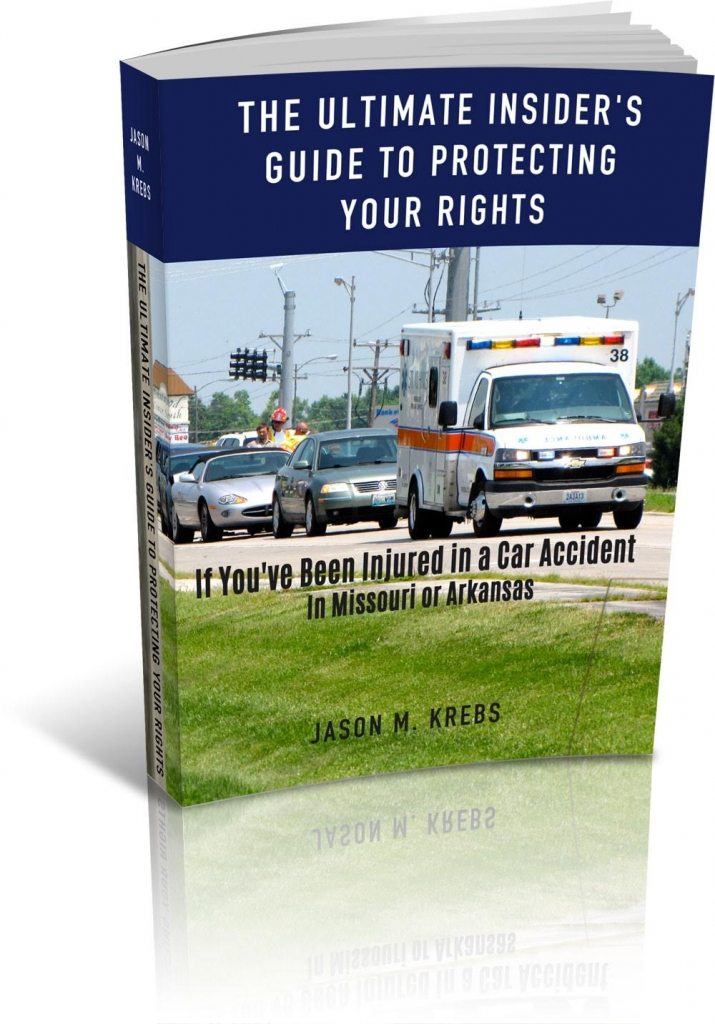 Here's just a taste of what you'll discover when you open the pages of this book:
How to properly handle inquiries from the insurance company… it's sad, but being a "nice guy" and answering "a few simple questions" can cost you dearly!
Keys to determining just how much your case is worth – the many different factors that can literally mean thousands, if not tens, even hundreds, of thousands of dollars.
8 ways to make sure any lawyer you choose to represent you can make the most effective arguments on your behalf.
DANGERS of Facebook, Twitter, Pinterest – the key mistakes you do NOT want to make on Social Media immediately after your accident and while your case is being settled.
What to do if the insurance company offers to pay your medical bills… do NOT just jump at the chance, it could well be a big WARNING sign going off!
6 common mistakes you do NOT want to make that could negatively affect your case in a big way.
Click Here to Get Your FREE Book   If you or a family member was injured by the negligence of another driver in Missouri or Arkansas, The Krebs Law Firm LLC offers a free case evaluation if you have questions about your car, bus, truck or bike accident. Many people may be worried that they do not have the money to pay for a personal injury attorney when they were injured by a distracted driver but we only handle accident cases on a contingent fee basis. In other words, there is no fee unless we are successful in getting you the benefits that you deserve. If you would like to speak to Jason Krebs and his staff simply call (417) 883-5886 or Toll FREE (800) 345-0535 for your free case evaluation today.