Traffic accidents can be extremely dangerous, regardless of what type of vehicle you are driving. Over half of all accidents are caused by speeding or driving under the influence. While many traffic accidents share similar circumstances, statistics show that the serious injuries that result from car crashes and motorcycle accidents in Missouri have different causes and varying levels of severity.
Car accidents are most frequently caused by fatigue, distracted driving and aggressive driving. This is due to the extra comfort that a car provides. With options like cruise control, you can sometimes tune out and basically be on autopilot.
With a motorcycle, you have to sit up straight and lean into turns. Being exposed to the elements on a motorcycle requires paying closer attention to both the road and your own driving.
Many motorcycle accidents are caused by their significantly smaller size compared to an SUV. The lack of weight and added protection that a car or truck provides means motorcycle accident injuries can be—and often are—more severe.
Over a third of all crashes between a motorcycle and car are caused by cars making left turns and striking motorcyclists. Some motorcycle drivers try to take advantage of their smaller size to weave around larger vehicles on the road, making them potential targets for vehicles that can't see them.
Motorcycles also have less stability than a car or truck, making them more prone to accidents from slick roads, potholes, or other hazards. And the smaller size of motorcycles makes them and their drivers more susceptible to damage and injury if they collide with a stationery object.
Whether you drive a car, truck or motorcycle, it's important to know the common causes of traffic accidents and how serious they can be. Equally important is knowing who to turn to if you find yourself involved in a car crash or motorcycle accident.
If the accident was no fault of your own, you may be entitled to compensation. Get what you are owed by reaching out to a personal injury lawyer you can trust to make the process go as smooth as possible.
The Krebs Law Firm has years of experience helping victims of car crashes motorcycle accidents. We've helped many injured drivers through difficult and often confusing situations. Call our office at 417-883-5886 or toll free at 800-345-0535 for a free consultation.
Get Help To Fight For Your Rights
If you're ever involved in a serious car crash or motorcycle accident, you'll want to know what your legal options for compensation are. Don't hesitate to reach out to get the compensation you are entitled to. An experienced Missouri personal injury lawyer can fight for your rights. Call the Krebs Law Firm at (417) 883-5886 or toll free at (800) 345-0535 for a free consultation.
If you want more information about what you should do after a Missouri car accident and learn more about common missteps (and how to avoid them) order your copy of our free book before you speak with another lawyer or anyone from the other drivers' insurance company.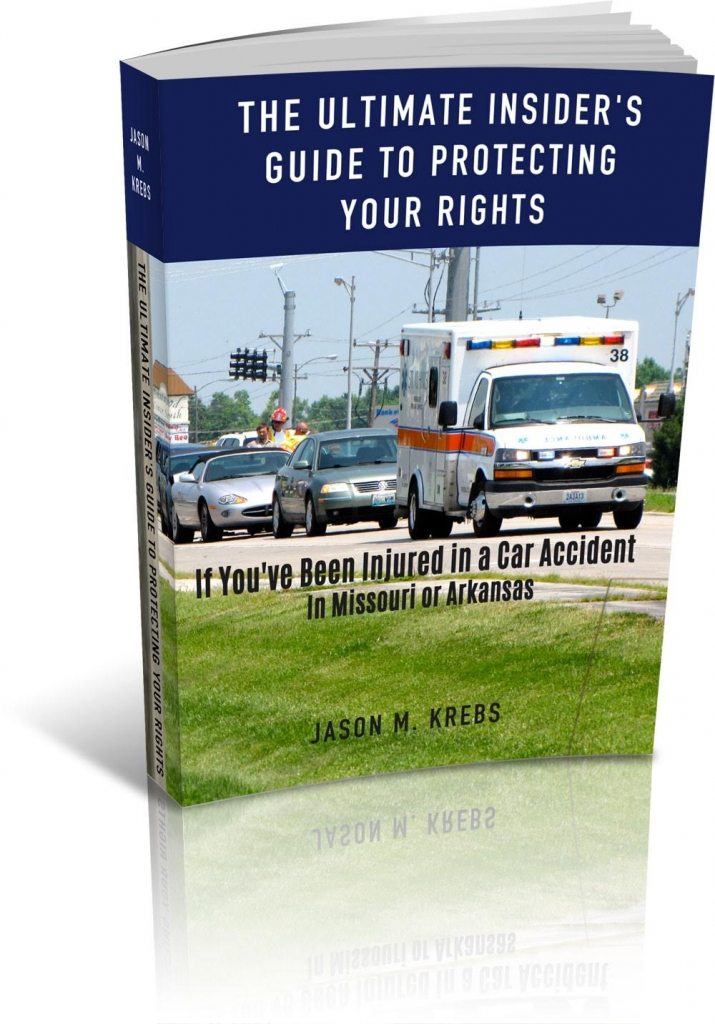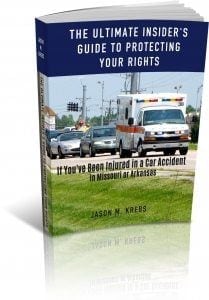 Click Here to Get Your FREE Book
The situations where a victim would benefit from legal representation for a Missouri car crash or motorcyle accident claim far outnumber situations in which having an attorney isn't necessary. We are here to provide you with the assistance you need after a car, truck or motorcycle crash. When you are ready to take the next steps, contact us at (417) 883-5886 for a free, no-obligation consultation.