Interesting article on nurses and CNA's getting injured on the job.  We see a lot of these  folks injured. As a Springfield Missouri work comp lawyer for nurses and CNA's, shoulder injuries are a common injury that I see from nurses and CNA's helping their patients.
Springfield Missouri work comp lawyer for nurses and CNA's
We are used to thinking of nurses as the people who take care of the injured. However, nurses can be injured on the job themselves. Because your profession requires lifting and moving patients, nurses and CNA's commonly suffer work-related injuries.
Common Nursing Injuries
Nurses can be injured on the job in a variety of ways, but some of the most common injuries are:
Knee injuries
Herniated discs
Torn rotator cuffs
Slip and fall injuries
American nurses suffer over 35,000 work injuries each year, causing them to miss work, lose income, and pile up medical bills.
Work injuries are also common for American nursing assistants – who suffer 22,000 injuries a year, according to U.S. Department of Labor statistics.
Lifting Patients is the Primary Cause for Injury
The primary cause for work injuries for nurses and CNA's is lifting or moving patients. It is important to realize that a nurse or CNA has a valid Missouri workers' compensation claim after a work-related lifting injury, even if he or she does not use proper lifting technique. If a nurse or CNA gets hurt while moving a patient, the employer should be informed immediately, but in no event more than 30 days from the injury. Failing to do so could prevent a nurse or CNA from qualifying for Missouri workers' compensation benefits.
If a nurse or CNA in Missouri has an injury after a lift that is severe enough to cause absence from work for more than three days, the nurse is probably entitled to Missouri workers' compensation benefits.
You Cannot Legally Be Fired for Filing a Missouri Workers' Comp Claim
Many nurses and CNA's are afraid to tell their employer about work-related injuries because they believe they will be fired. In Missouri, an employee cannot be legally fired for filing a workers' comp claim. If you are being harassed or mistreated by your employer after a work-related injury, consult a knowledgeable Springfield Missouri work comp lawyer for nurses and CNA's immediately.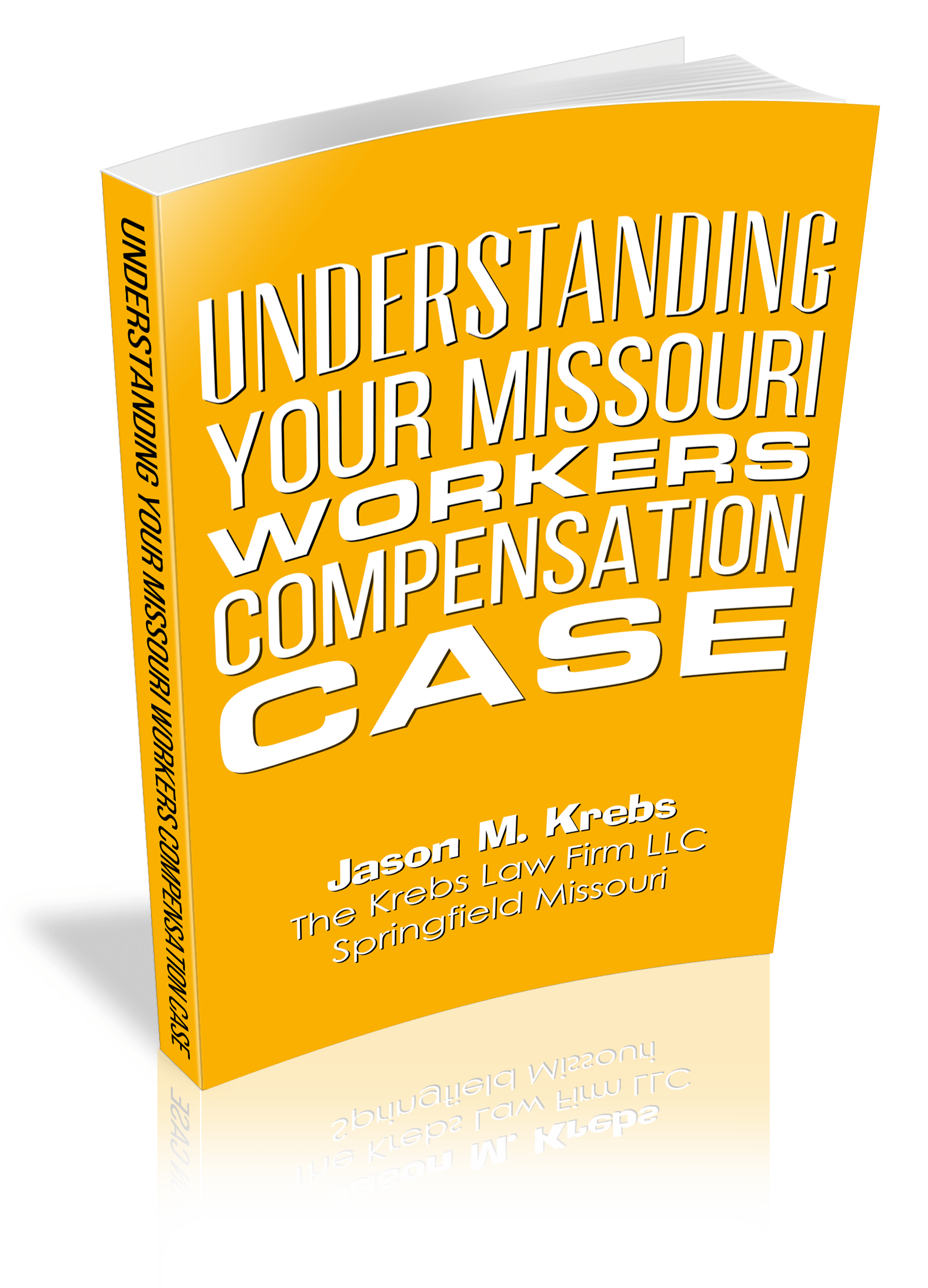 If you would like more information about the Missouri Work Comp process, please request my FREE ebook report Understanding Your Missouri Workers Compensation Case.
[thrive_leads id='10716′]
(Don't worry I won't sell or give your email to anyone)
Some people are unsure if they even want to pursue a Worker's Compensation claim. That too is within your rights and totally your decision.
Some Employers will try to pressure you for any variety of reasons not to make a claim. They may try to claim that their work comp premium rates will rise or that you are being a "bad employee".
The thing that you must consider is what is best for you and your family in a decision that you must make. Hopefully this report can ease some of your concerns and allow you to make the choice that you feel is right.

If you or a family member was injured at work or in an on the job accident, The Krebs Law Firm LLC offers a free case evaluation if you have questions.